Natural Loofah
All-Purpose Natural Loofah🍃🍃
Natural loofahs can be used in their raw form and are suitable for all skin types.
It makes a great natural exfoliator
.
Can be used both as a body scrub or dish scrub.
Can be composted along with the wet waste.
Say no to synthetic and plastic loofah.
Size: Approximately 5 inch
Available for a pack of 5.
Since these are naturally formed, individual units may vary in colour, shape, and weight.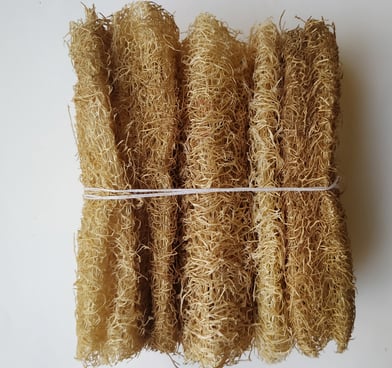 Subscribe to our newsletter